After years of cryptic trailers and gameplay demos, Death Stranding will finally be hitting shelves in just over a week's time. Hideo Kojima...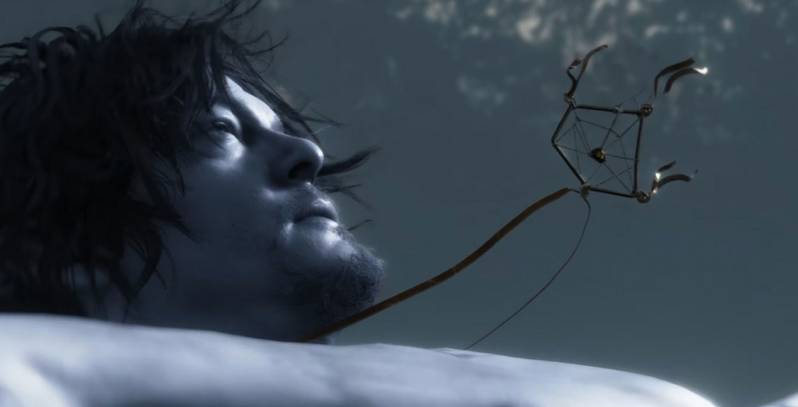 After years of cryptic trailers and gameplay demos, Death Stranding will finally be hitting shelves in just over a week's time. Hideo Kojima's newest mind-bending project is no doubt already on the radar of thousands of the eccentric director's biggest fans, however, if anyone needed any more incentive to grab themselves a copy on November 8, Kojima Productions has unveiled a lengthy final trailer showing off a ton more of the game's main story.




In classic Kojima fashion, Death Stranding's launch trailer is a whopping eight minutes of cryptic cinematics, atmospheric gameplay moments, and additional plot details that collectively form an extensive dive into Kojima's weirdest game yet. Between showing off more about Mads Mikkelsen's mysterious role as Cliff and highlighting the relationship between Norman Reedus's Sam and Lindsay Wagner's Bridget, there's a lot to unpack within this last-minute look at the game's plot, especially as it gives more insight into some of the game's more enigmatic characters. Among these is a closer look at Troy Baker's Higgs, with the trailer seemingly confirming his role as the game's main antagonist.





Outside of showing off more of Death Stranding's star-studded line-up of lead characters, the trailer also showcases some high-octane gameplay, including Sam precariously scaling a cliff, battling a large oily creature while traversing a sinking cityscape, and climbing a snow-covered mountain top amidst an extreme blizzard. If the trailer is anything to go by, Death Stranding will be a title that hopes to partner an engaging story with engrossing and varied gameplay in beautiful environments. It is without a doubt Hideo Kojima's most adventurous work in years, and will hopefully deliver an experience that holds up to the director's iconic back-catalogue of era-defining titles.






If claims from Kojima and his team are anything to go by, it isn't too much of a stretch to imagine the game could be just as special as it seems as well. The director even went as far as to state that the title would be the beginning of a brand new genre for video games, claiming that through Death Stranding and its inevitable sequels he aims to establish "strand" games as a tried and tested staple of the medium going forward.




Alongside that, Kojima's stated that the game will have decisions that impact whether Death Stranding's characters live or die, a story that discusses complex political subject matter, and feature an innovative multiplayer mode that Geoff Keighley believes fans "aren't ready" for. We won't have to wait long to see if it lives up to these promises either, with the game launching in just over a week's time.




Death Stranding launches on November 8 for PlayStation 4 and is set for Summer 2020 for PC.