This past week Riot Games formally announced that it is developing several games as part of its 10th-anniversary celebration . One of those ...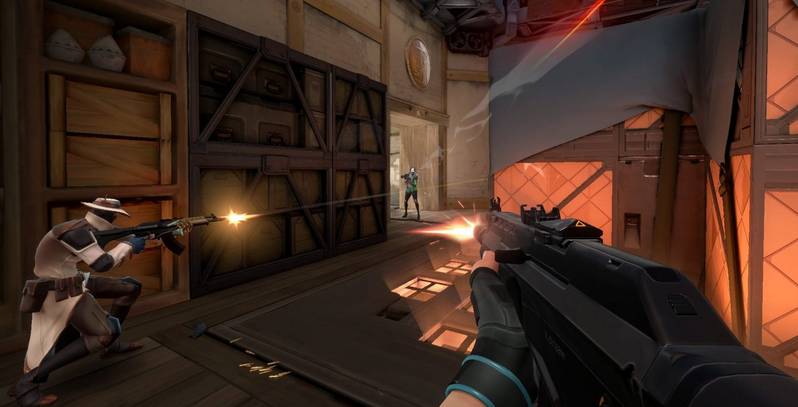 This past week Riot Games formally announced that it is developing several games as part of its 10th-anniversary celebration. One of those games, codename Project A, is a multiplayer FPS that looks to be a mix between Overwatch and Counter-Strike.




At the time, Riot was unwilling to share anything but a few seconds of gameplay. However, a week later, it appears that some people have had the opportunity to play Project A and are now able to speak about it, albeit ambiguously.





Former Counter-Strike pro Ron Ranbo Kim is one of a few that has played Riot Games' in-development multiplayer FPS Project A and he is very impressed. Kim posted a lengthy video to his YouTube channel in which he loosely described his experiences with the game, without actually revealing anything that hasn't previously been announced. Through the video Kim describes how impressed he is with Project A, even going so far as describing how it "feels phenomenal" to play.




Kim was invited to an exclusive playtesting event by Riot Games with 9 other pro game players. Kim describes them as pros from a wide variety of competitive multiplayer FPS backgrounds, including Call of Duty, Counter-Strike 1.6, Counter-Strike: GO, and Quake 3. The former pros spent 5 days total playing the game. The first three days were dedicated to learning about the game and its characters. The final two days were intended for competitive play, as if they were playing Project A in a tournament.




While Kim isn't able to talk about specifics that haven't already been revealed, he was able to say some things. For example, he called the gameplay "crisp, precise, and rewarding." More specifically, he said his crosshairs always hit where he was aiming, because hitboxes were so clean. He said that the game had solid pacing, in that it was neither too fast or too slow. He also mentioned that Riot Games was working to take care of the so-called "peeker advantage" where online delay allowed players to peek around corners quickly and then get back behind cover before the game ever acknowledges they were at risk.






While Kim doesn't outright state it, he heavily implies that Project A's gameplay is a lot like Counter-Strike, but with characters and abilities. He even briefly refers to Project A as much like a game from his past career, before correcting himself and saying it's like many games. But a majority of his comments refer to gameplay elements and issues tied to Counter-Strike. He even starts his video by pointing out that one of the developers at Riot is an ex-Counter-Strike pro and map designer.




Also understated by Kim is how Riot is clearly targeting esports with Project A. 6 months before announcing the game, Riot was inviting pro competitive FPS gamers to try this game, to play it as if in a tournament. This only adds to the idea that Project A is more of a Counter-Strike parallel than an Overwatch one.




Finally, Kim has one more message for viewers. This bit of information isn't official, but Kim believes that a public beta for Project A should be coming soon. He says within the next six months sounds good, if not sooner.




Project A has no currently announced release window or supported platforms.