Yesterday Call of Duty: Modern Warfare officially launched across the world. While the online multiplayer FPS has had its launch issues, in...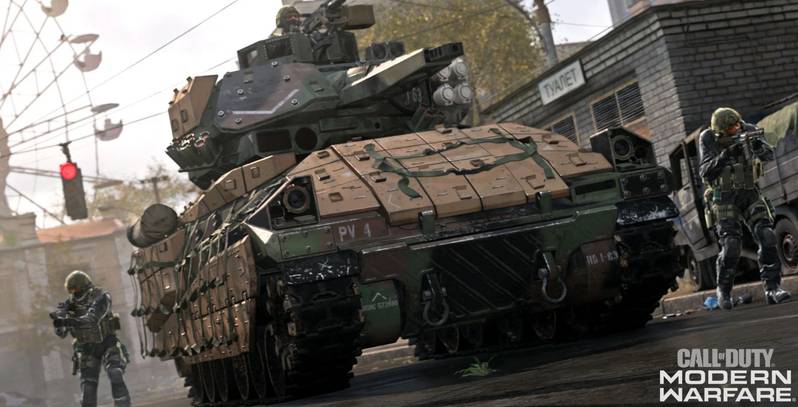 Yesterday Call of Duty: Modern Warfare officially launched across the world. While the online multiplayer FPS has had its launch issues, including an ongoing serious problem with Xbox One X hard crashes, the popularity of Modern Warfare's launch is undeniable. Infinity Ward, wanting to keep Modern Warfare's momentum increasing, has even released the game's first content update. Two highly anticipated game modes are now enabled for players in Modern Warfare.




Ground War, Modern Warfare's huge battle mode featuring over 64 players in a single match, was confirmed to have a delayed launch by Infinity Ward prior to the game's launch. This was almost certainly due to worries that servers would struggle with launch night traffic, which ended up happening even without Ground War. Infinity Ward is now ready to roll Ground War out, though. Modern Warfare players can now join in on the 32 vs. 32 player Ground War multiplayer mode as they please.






In addition to Ground War, Infinity Ward had a surprise game mode for Modern Warfare players. In Modern Warfare's first patch, Infinity Ward also added the game's Free for All mode. Many Modern Warfare players were initially frustrated or disappointed to log into the game on launch night, only to discover FFA wasn't there. The free-for-all mode had been advertised as one of Modern Warfare's core multiplayer modes, after all. Luckily Infinity Ward seems to agree that FFA is a necessary mode for launch, as it's now available.




With the addition of both Ground War and FFA, all Modern Warfare players are hopefully now able to select their favorite game modes and start leveling up. FFA and Ground War are just two of many different multiplayer modes in Modern Warfare. There's also Team Deathmatch, Cyber Attack, Domination, the new 2v2 Gunfight mode, as well as others. That should be more than enough diversity of content for Modern Warfare players to pick from.



We rolled out a title update this morning, so please make sure you've taken the latest update on your platform. Patch notes for today and any future intel will be posted here! https://t.co/tfsHK4xrjk

— Infinity Ward (@InfinityWard) October 25, 2019




Call of Duty: Modern Warfare is only just getting started. Players can expect Infinity Ward to continue adding content to the game in the weeks and months to come. And that's not just referring to the game's Battle Pass and cosmetics. Infinity Ward has already confirmed that it will be adding free multiplayer maps and modes to the game over time. This content will be released across all platforms at the same time, too, unlike previous years. For those with a mode they want to see in-game, Infinity Ward is always listening to its community on Reddit and social media.




Call of Duty: Modern Warfare is available now on PC, PS4, and Xbox One.