The day is here. Call of Duty: Modern Warfare has finally launched. It's a reboot many have looked forward to, a return to form to the days...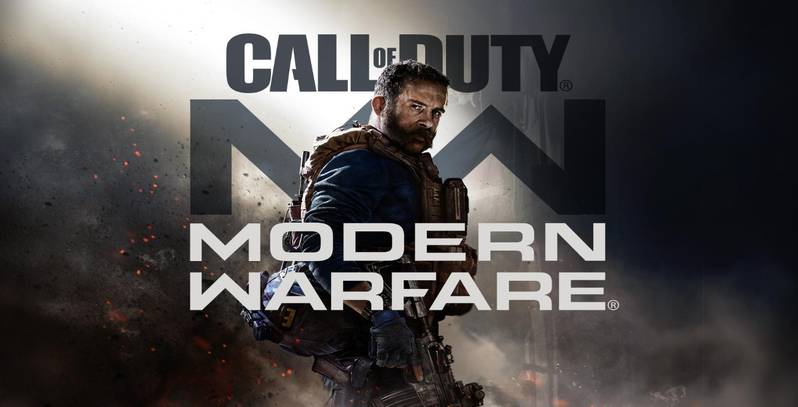 The day is here. Call of Duty: Modern Warfare has finally launched. It's a reboot many have looked forward to, a return to form to the days when Call of Duty focused on military realism instead of more sci-fi-tinted action, and while launch day server issues have been stopping players from logging into Modern Warfare, various reviewers have gotten the time to give their verdicts.




More so than past COD games in the last few years, people have really been paying attention to this one in the lead-up to today's launch. In returning to a more realistic depiction of war, Infinity Ward has sought to push the envelope with Modern Warfare's single-player campaign and multiplayer, with gritty additions like a child soldier mission and a white phosphorous killstreak attracting a lot of controversy.






Clearly, Infinity Ward wants players to ponder the horrors of war while they grind out Call of Duty: Modern Warfare's new Battle Pass, but do its efforts ultimately come off as poignant or just in poor taste? More importantly, though, is the game as a whole any good? Here's what the reviews have to say:




PlayStation Lifestyle (Chandler Wood)




Call of Duty: Modern Warfare sets a benchmark for the future of games. The amazing new technology it utilizes gives it a level of quality and polish that's rarely seen outside of first-party studios. A bold approach on a no-frills campaign mode helps it stick the landing, while going back to the drawing board with multiplayer rekindles a classic Call of Duty feel long lost. Spec Ops is perhaps the weakest link, lacking the same polish that the other two modes got, but it still offers plenty of fun for those willing to stick with it. Modern Warfare recaptures what so many people loved about Call of Duty ten years ago, rediscovering a number of tenets that were lost along the way.




Score: 9/10




GameSpot (Kallie Plagge)




The Modern Warfare series has always been about the messiness of modern war--the fundamentally different rules of engagement that come with a battle that has no set battlefield. When the fight could be anywhere at any time, where do you draw the line between doing what's right and doing what has to be done? Throughout Call of Duty: Modern Warfare's campaign, that line is chemical weapons. It's a safe line to draw; people are largely in agreement that chemical weapons are beyond horrific. But there are other horrors of war, some of which Modern Warfare depicts, starkly, in strong but uncomfortable missions. Just when it could really make a point about any other aspect of modern war, it pulls back. Modern Warfare makes old observations and presents them with new flourishes. Those new flourishes do make for a good campaign and solid multiplayer. But it's when Modern Warfare asks you to think harder that it falls short.




Score: 7/10 "Review in Progress"




VentureBeat (Dean Takahashi)




I've played through the game, and it was an intense and memorable experience. The story had moving parts and characters who had very different reactions when put into the crucible of unjust warfare. I think it is very well done, but probably could have left some parts out. Yet I can't fault the creators for their intentions in waking us up to the horrors that are around us in our world of constant warfare. This game is so thoughtful that it would be a shame if players skipped the single-player campaign and headed straight for multiplayer, which is a great experience as usual. Ultimately, I think it is a good game because it might very well be the only way a new generation of players learns about modern warfare.




Score: Unscored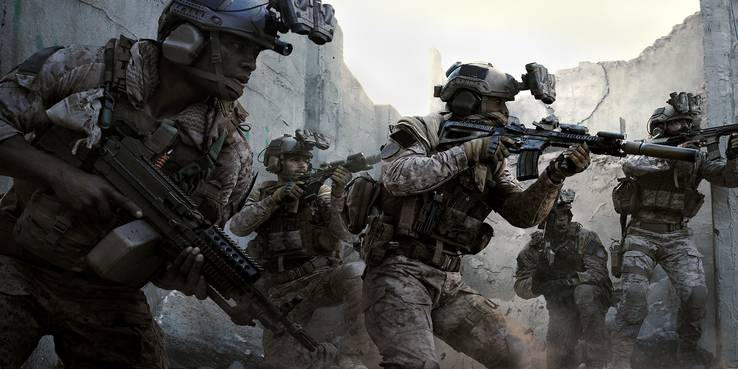 PC Gamer (Morgan Park)




Call of Duty: Modern Warfare has sold itself as a return to the setting that "started it all." It's a snappy marketing line that tugs the nostalgic strings of fans who remember the magic of 2007, and it's not entirely misleading. The warfare is once again modern and, yes, Captain Price is still your likeable squad dad. Yet it's Modern Warfare's moments of unfamiliarity that impressed me—rebuilt weapon handling, ambitious new multiplayer modes, and characters that aren't the cookie-cutter operatives we've seen in the last decade. Modern Warfare is an evolution for the series, and it's exciting. Unfortunately, this evolution is only half-realized in multiplayer. Here, the relics of 2007 clash with fresh ideas. Modern Warfare aspires to be grounded and tactical while giving you the power to pilot your own heavy gunship. For as far as Modern Warfare moves the needle, it still spends so much energy checking the same old boxes.




Score: 80/100




Game Informer (Andrew Reiner)




All told, Modern Warfare should have received a new Call of Duty subhead given just how different its avenues of play are. Not every one of Infinity Ward's ideas works, but a few are successful enough that I could see them as series staples. Modern Warfare's accomplishments may not be as pronounced as Black Ops 4's (Blackout being one of them), but it still delivers a hell of a multiplayer experience. Gunfight alone is worth the price of admission.




Score: 8.75/10




Digital Chumps (Nathaniel Stevens)




Call of Duty: Modern Warfare looks to bring everything back, and then some. It re-established the game campaign, which is a healthy five hours, and put together a cornucopia of multi-player modes that certainly will contain a bit of something for everyone. On top of that, Infinity Ward also threw in a co-op mode that is tough as nails and will probably be streaming everywhere once this game launches tomorrow. Call of Duty: Modern Warfare is a far more complete and soundly built beauty that reminds you how much fun CoD can truly be when everyone stays focused on development.




Score: 92/100




GamesRadar+ (Josh West)




When its good intentions coalesce, Modern Warfare feels as if it is offering a tantalising glimpse into the future of the industry's biggest shooter. You'll feel this in your fingers as the game breathlessly propels you between its checkpoints under a hail of deafening gunfire until you're left gasping for air. When they clash, it's a stark reminder of just how easy it is for an action game to turn tasteless – that's a direct result of Infinity Ward attempting to tactlessly gamify a variety of war crimes in the service of fashioning a bombastic entertainment experience. Infinity Ward set out to create a campaign that could "reflect the world that we live in". The studio has stumbled in its desire to hold a mirror up to the modern military machine or engage with the messy politics that fuel its characters and the broader strokes of the story. And ultimately, that's OK, just so long as we are all being honest with what's being portrayed here.




Score 4/5




All in all, then, Call of Duty: Modern Warfare, at the very least, appears to be on par with its predecessors as far as general quality goes. Between its campaign, multiplayer, and timed-exclusive Spec Ops Survival mode, it looks like it hits all the usual important notes, and pretty well for the most part. If more Call of Duty is what players are looking for, then they got it.




The campaign will probably still be an issue for many, however. True, the older Modern Warfare games didn't shy away from controversial moments, but Infinity Ward has stated that it wanted Modern Warfare's whole campaign to be as intense as the infamous "No Russian" mission. Yet at the end of the day, no matter how much they may try to depict the real horrors of war, the Call of Duty games are still entertainment. People play them to have fun, so it's possible that such a degree of disturbing content might keep a larger number of players away from a sizable chunk of the game.




Call of Duty: Modern Warfare is out now for PC, PS4, and Xbox One.