In the spirit of Halloween, Gearbox Software CEO Randy Pitchford has just dropped an extra special SHiFT code for  Borderlands 3 : it's ...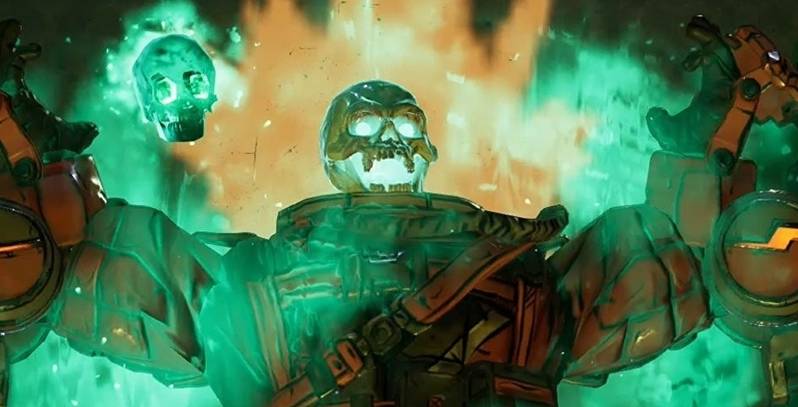 In the spirit of Halloween, Gearbox Software CEO Randy Pitchford has just dropped an extra special SHiFT code for Borderlands 3: it's more valuable than the average shift code and lasts way longer too. The game gets new codes all the time, most of them for golden keys which then yield loot, but the Bloody Harvest Halloween event is bringing out all the special shift code opportunities.




All shift codes are redeemed in the same way: by being used in-game or entered via the Gearbox Software website, after which players can collect their reward while playing Borderlands 3. Currently, the game has multiple shift codes actively available to be redeemed because of the holiday season, and one of them even gives away Halloween-themed cosmetics rather than golden keys.





Today's brand new shift code does give golden keys, although not just one: players can enter the code KB5JT-BFRZ9-XTWZ5-93KJB-3RRFT and get three golden keys, each of which will open up a chest that spawns random in-game rewards. It's true that standard golden keys don't usually yield legendary weapons, but at least the number of keys in this shift code is nothing to scoff at.




In addition, this particular shift code will remain active until Monday, November 4 at 10 am according to Pitchford; although he didn't specify which time zone "10 am" referred to, most of his past shift code drops have been in CST, so it's a safe assumption that's the case with this one too. Either way, Borderlands 3 players should make a point to get this code entered by Monday morning if they want those keys and the loot that comes with them.



Trick or Treat! How about a SHiFT code for THREE Golden Keys in Borderlands 3?

KB5JT-BFRZ9-XTWZ5-93KJB-3RRFT

Active until 10am Monday, Nov. 4th.

Redeem in game or via https://t.co/qeoZfch3Wu - Collect Golden Key from in-game mail in "Social" menu.

Happy Bloody Harvest Day! pic.twitter.com/xAdk6oXzqX

— Randy Pitchford (@DuvalMagic) October 31, 2019




This shift code drop coincides with the Bloody Harvest Halloween event, which is naturally having its biggest day today--although the event itself will run until December 3, so players don't have to worry about missing it. While players take advantage of this shift code, they can also enter the code dropped a couple of days ago with "spooky head customizations" for Halloween, and that promotion lasts until November 4 at 11:59 pm PST. The Bloody Harvest event itself is free to play for all who own Borderlands 3.




As with all shift codes, there's nothing to lose and a bunch of loot to gain from heading over to the Gearbox site and entering in the code, so players should take advantage while they can.




Borderlands 3 is available now for PC, PS4, and Xbox One.