Another weekend brings one more Shift Code for  Borderlands 3.  Following yesterday's Shift Code tweets , Gearbox Software CEO Randy Pit...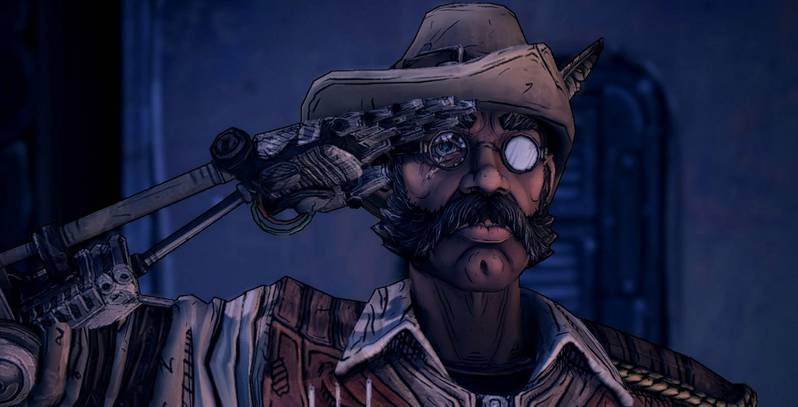 Another weekend brings one more Shift Code for Borderlands 3. Following yesterday's Shift Code tweets, Gearbox Software CEO Randy Pitchford tweeted out one more code for players to collect a Golden Key this weekend. This time the code is available to vault hunters everywhere for 24 hours since the initial tweet, or until 8 am PST tomorrow.




Since the launch of Borderlands 3 in September, Pitchford has been tweeting out codes for Golden Keys fairly frequently. The keys can be used to open special exclusive chests that drop rare guns and other bonafied loot. Each Shift Code can be redeemed for 1 Golden Key either in-game or via the Shift Website, as detailed in Pitchford's tweets. To redeem the code in game, players will need to open the social menu, navigate to the shift code screen, enter the code, and then claim their Golden Key in their mailbox, which can be accessed in the social menu as well.





As long as players access the Shift Code within the time limit they can get the key in their mailbox. It's not first come first serve. The latest code Pitchford tweeted out is C9WBB-55CS3-HCJ55-TJJ3T-HWKKS.



Raining and pouring! SHiFT code for a Golden Key for Borderlands 3:

C9WBB-55CS3-HCJ55-TJJ3T-HWKKS

Redeem in game or via https://t.co/qeoZfch3Wu - Collect Golden Key from the in-game mail system under the Social menu. -=Live for ~24 hours until 10am CST=-

Happy Vault Hunting! pic.twitter.com/UbmAwhyWKs

— Randy Pitchford (@DuvalMagic) October 5, 2019




This influx of Shift Codes may have a little something to do with the 5-week Borderlands anniversary event currently running in the game. Gearbox is celebrating a decade of Borderlands, the original game was released in October 2009, by adding legendary loot drops to certain encounters every week. The first week is Bonus Boss Loot week, where bosses will have a higher chance of dropping specific legendary weapons. The codes might give players who may completed all the current content incentive to return and, after redeeming their codes, use their latest weapons or mods to do some boss farming.




Many are also forward to the Bloody Harvest DLC event for Halloween. The DLC will introduce some new enemies as well as spooky new guns, skins, and a new Halloween themed Captain Traunt fight that's sure to rattle some bones.




With all the October updates, it is becoming clear that Borderlands 3 is still one of the most popular looter shooters on the market today and doesn't show any signs on slowing down. We will see if the content is enough incentive for players continue to stick with the game, especially with the recent release of a Shadowkeep, this year's big Destiny 2 expansion.




Borderlands 3 is out now for PC, PS4, and Xbox One.