Heading into this year's BlizzCon, many fans were upset with Blizzard's handling of the  Hearthstone  controversy involving professi...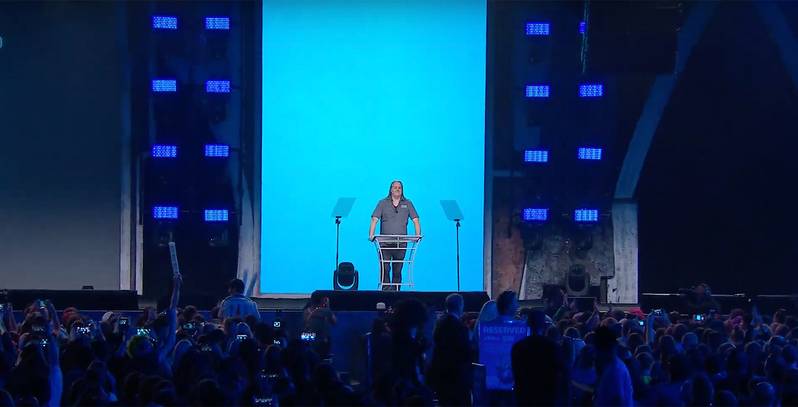 Heading into this year's BlizzCon, many fans were upset with Blizzard's handling of the Hearthstone controversy involving professional player Blitzchung's pro-Hong Kong protest. It appears that Blizzard has heard these complaints and concerns, as this year's BlizzCon ceremony opened with a heartfelt apology by Blizzard President J. Allen Brack.




Brack took to the Blizzcon stage to apologize for the company's apparent mishandling of the incident, stating that the company had an opportunity to bring the world together but failed to do so. The apology felt genuine, with Brack even going so far as to acknowledge the protesters outside the event - a bold move in light of the current circumstances.





The move should help win back favor from at least some of the company's fans, who have largely felt displaced by recent decisions involving Blizzard. There's still quite a bit that Blizzard will have to do, but this is at least a big step in the process of healing some of the damage done. It's a move that many fans had expected. After all, the move wound up drawing criticism even from political figures like US Senator Marco Rubio.






It'll be interesting to see how fans react to Brack's statement in the coming days. The company has regularly found itself in hot water over the course of the past few years, with many fans pointing fingers at Activision's ownership of the company as a reason for its alleged decline. Brack, however, is a great face for the community to rally behind. He has a long history with Blizzard, and is easily recognizable for many fans of the company and its long history.




There's still a lot of BlizzCon left, and there are sure to be tons of major announcements and events for fans to rally around before the weekend is through. The company has just released new information on Diablo 4, one of the most-anticipated announcements leading into the show. It's a great start to what should be a stellar weekend for Blizzard fans all over the world.