Bleeding Edge , Ninja Theory's in-development multiplayer action game, showed up big during the X019 convention's opening ceremony. ...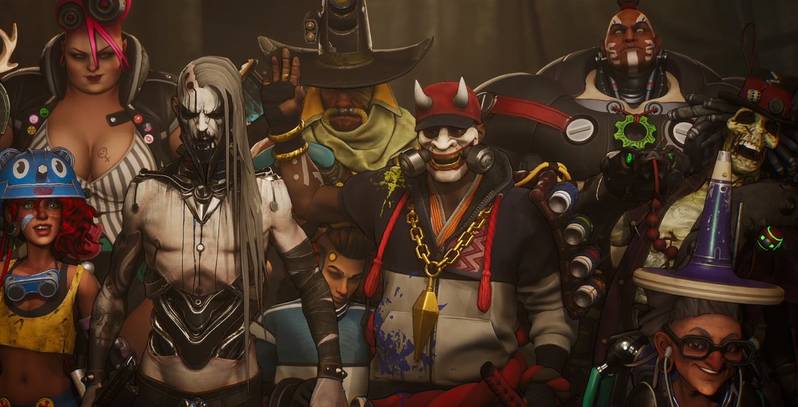 Bleeding Edge, Ninja Theory's in-development multiplayer action game, showed up big during the X019 convention's opening ceremony. It's been some time since Xbox showed off Bleeding Edge at E3 and the game has grown that much more polished. So polished that Ninja Theory is clearly confident in informing fans of the game's quickly approaching release. Players will be able to get their hands on Bleeding Edge starting March 24, 2020, with pre-orders opening today.




Alongside the announcement of Bleeding Edge's release date for Xbox One and PC, Ninja Theory also shared a new cinematic trailer. The cinematic trailer focused on the game's cast of unique and eccentric playable characters, showing off each doing their own version of "training." These training moments not only hinted at each character's oddball personality, but also subtly showed off their various weapons, abilities, tools, and strengths.





Regarding pre-orders of Bleeding Edge, Ninja Theory has added some perks for those willing to put down an order so early. Pre-orderers will receive exclusive access to two different closed beta tests. The first will start on February 14, 2020 and the second will start on March 13, 2020. Pre-orderers will also receive a free "Punk Pack" of DLC, which includes three character skins, a character mount, an in-game sticker pack, and 3 different taunt emotes.




Xbox Game Pass users will also have access to the two Bleeding Edge closed beta tests, as well as the Punk Pack. To receive the Punk Pack, Game Pass players simply need to play Bleeding Edge during its first week of availability, between March 24 and March 31. This includes Xbox Game Pass subscribers on either PC or Xbox One.






Between E3 and X019, Bleeding Edge has gone through several testing phases with Xbox Insiders. The game, which will offer a live service experience not unlike Overwatch or Fortnite, is already iterating on its routine content update style pre-launch. As of yet, Ninja Theory hasn't revealed plans to host an open beta or free-play opportunity for Bleeding Edge. Given that the game's closed betas will be running close to launch, an open beta might not be possible. But excited fans should keep encouraging Ninja Theory to try an open beta out, despite the closed betas.




Bleeding Edge releases March 24, 2020 on PC and Xbox One.