It has been a busy couple of weeks for Respawn Entertainment and its popular battle royale game, Apex Legends . Season 3 arrived last week a...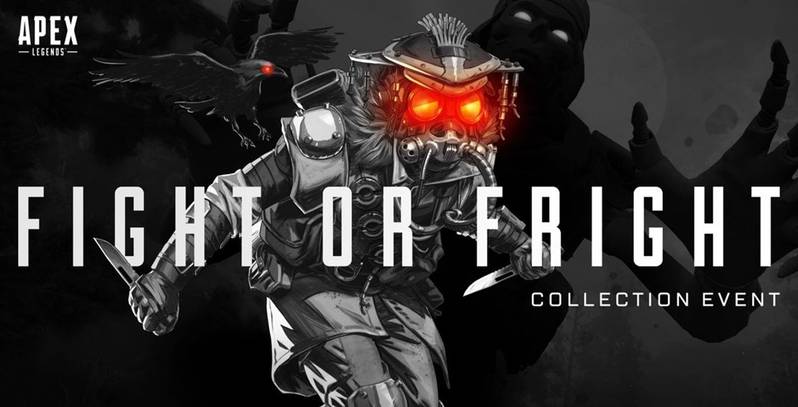 It has been a busy couple of weeks for Respawn Entertainment and its popular battle royale game, Apex Legends. Season 3 arrived last week and brought with it a ton of new content including the new character Crypto as well as completely switching out the King's Canyon map for World's Edge, a much more visually diverse location that features a fan favorite train. Even with a brand new coat of paint, Respawn isn't done updating the game as the next official Limited Time Event has been announced in full.




Although it was leaked a bit earlier than intended, Apex Legends players can take part in the Fight or Fright Collection Event starting next week. The biggest piece to this event is the new Limited Time Mode called Shadowfall, which should make solo players happy. This mode brings back King's Canyon, though unlike its previous look, matches here take place entirely at night. 35 solo-only players drop in in a fight to see who can survive.






The twist in Shadowfall is that death isn't the end of the match. Instead, players are revived as a member of the zombie-esque Shadow Squad, a group of revived players that no longer have weapons or abilities. The trade-off is that they instead have increased movement and jump speed as well as a powerful melee attack. Players will also be able climb walls and can't be permanently killed, instead having unlimited respawns. With only 10 players left, the living players band together to try to make it to an evac ship against 25 Shadow Squad players.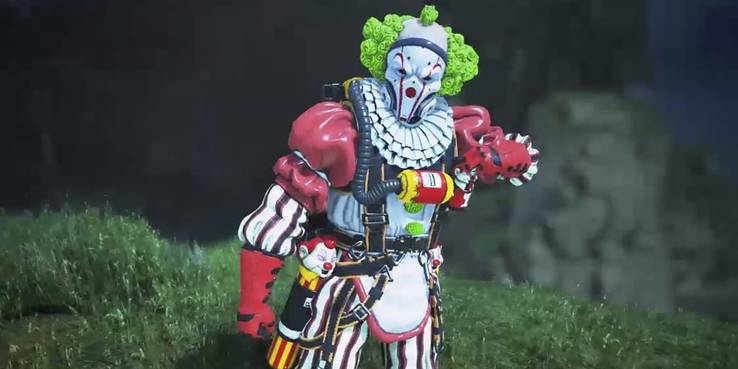 This special event also features its own exclusive cosmetics. Unlike previous events, players can complete special challenges to earn free skins, badgets, and music packs. Premium cosmetics will also be available and include 24 themed items that can be purchased directly, opened in Event Apex packs, or crafted. Players who unlock all 24 event cosmetics can unlock the special Lifeline heirloom set for free. Here is the cost breakdown:



Purchase
Legendary: 1,800 Apex Coins
Epics: 1,000 Apex Coins
Crafting
Legendary: 2,400 Crafting Metals
Epics: 800 Crafting Metals
Event Packs
700 Apex Coins - these have duplicate protection enabled.
Special premium cosmetics for the Fight or Fright event include legendary weapon skins like the Nocturnal Elegance for Devotion and Haymaker for Alternator. Character skins include an evil clown look for Caustic, Zombie Gibraltar, and Vampire Crypto. Each skin comes with 2 themed quips as well.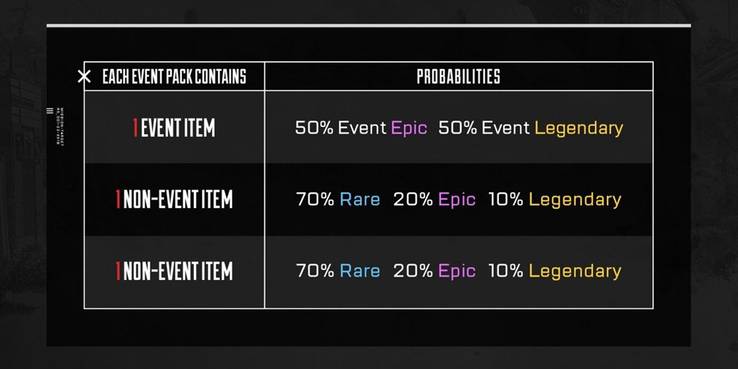 So far, this event's reveal has gone a lot smoother than the previous one, though the prices have again raised player concerns. The Iron Crown event, which launched in August, event kicked off a major controversy with the community due to what they perceived as overly aggressive microtransaction prices and exclusive items being locked behind a paywall. This in turn led one of the game's developers to fire back against the criticism, though some of the terms he used in his defense only further antagonized the crowd. The exchange ultimately led Respawn co-founder and CEO Vince Zampella to publicly apologize and address the issue head on. So far, things have remained calm and the details of this new event seem to be the results of that feedback.




Apex Legends is available now on PC, PS4, and Xbox One.





Source: EA